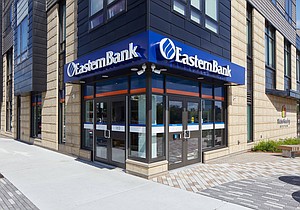 Respondiendo a una fuerte necesidad comunitaria generada por organizaciones sin fines de lucro locales, Eastern Bank, el banco mutual más antiguo y más grande de Estados Unidos, anunció que Eastern Bank Charitable Foundation otorgará subvenciones adicionales este 2018. Como resultado, se otorgará un total de $500,000 a 20 organizaciones sin fines de lucro.
"Un desafío continuo al que se enfrentan muchas organizaciones sin fines de lucro es financiar sus necesidades generales de capital. Escuchamos la demanda y elegimos otorgar grants adicionales en 2018 para ayudar a resolverlo", dijo Bob Rivers, Presidente y CEO de Eastern Bank. "Estas subvenciones se aplicarán a una variedad de programas centrados en la comunidad, como contribuciones directas a campañas de capital y apoyo a nuevas construcciones de viviendas, asesoramiento y centros de educación temprana".
Los grants de Eastern Bank son de $25,000 cada uno, y se otorgarán a organizaciones sin fines de lucro en comunidades de New Hampshire, Rhode Island, Cape Cod, MetroWest, Greater Boston, North Shore, South Shore y Merrimack Valley.
Los beneficiarios más nuevos de los grants son:
Cambridge Community Center (Cambridge, MA)
Cape Abilities (Hyannis, MA)
Elizabeth Stone House (Roxbury, MA)
The Fitch Home (Melrose, MA)
Food Link (Arlington, MA)
Granite Pathways (Concord, NH)
Horizons for Homeless Children (Roxbury, MA)
Interfaith Social Services (Quincy, MA)
Lazarus House (Lawrence, MA), and
Rhode Island Community Food Bank (Providence, RI)
A principios de este año, se otorgaron otros diez grants a: Boston Rescue Mission (Boston); Community Health Center of Cape Cod (Mashpee); JOI Child Care Center (Lynn); Merrimack Valley Food Bank (Lowell); Mission Hill Neighborhood Housing Services (Mission Hill); Plummer Youth Promise (Salem); Raw Art Works (Lynn); Signature Healthcare (Brockton); The Way Home (Manchester, NH); y Toward Independent Living and Learning (Dedham).
La información sobre todos los programas de donación de Eastern Bank está disponible en www.easternbank.com/grants-good.